UNISYS CLOUD 20/20 v8 2017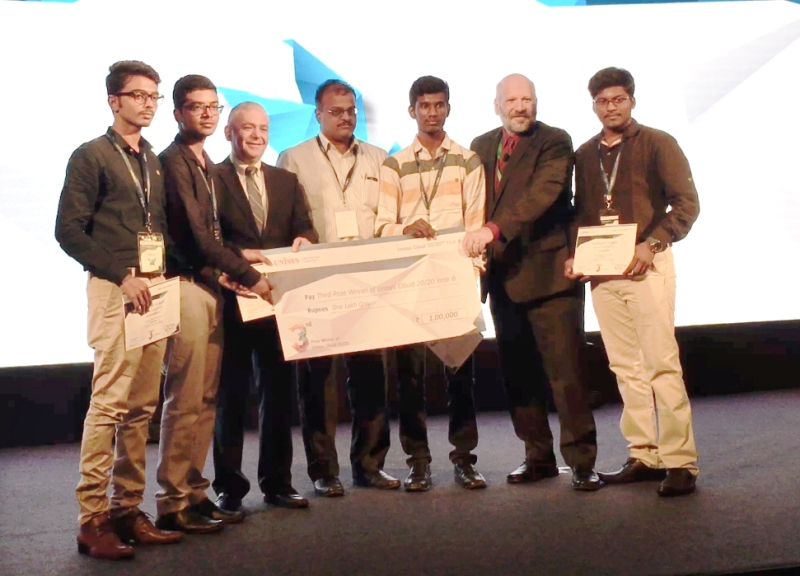 Unisys, the Global leading software company conducted a national level project innovation contest 2017 (Unisys cloud 20/20, year 8)
A total of 3500+ registrations were received and over 320+ shortlisted abstracts moved to the further rounds and finally the top 6 teams all over India were selected, the grand finale held on 6th& 7th April 2017.
Students from department of cse from Sri Manakula Vinayagar Engineering College, Puducherry ShyamSuganth J, Thamaraiselvan S, Subash M and Hariharsudhan S along with their guide Dr.Madhusudanan J
Bagged the third place with a cash prize of Rs. 1,00,000/- for their project "ENVIRINSTA" a social based android application.